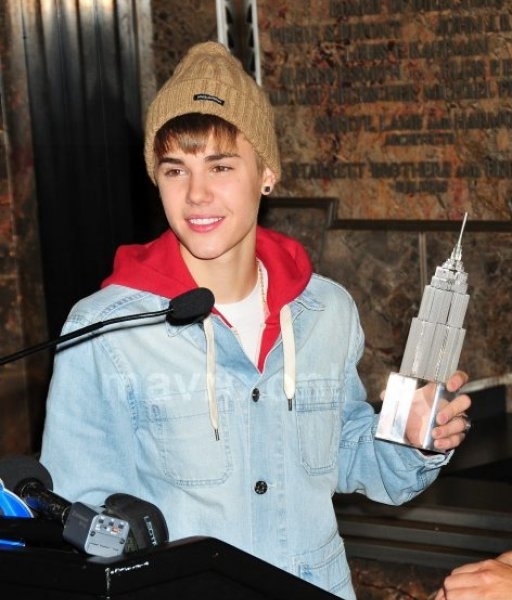 Justin Bieber Gets Festive Lighting The Empire State Building Red & Green For The Holdays
Justin Bieber continues celebrating the holiday season by lighting up the Empire State Building red and green to celebrate the kickoff of the holiday season.
Bieber, who's currently globe trotting to promote his new holiday single "Under The Mistletoe" was all smiles, charming fans and friends while holding a miniature version of the iconic building that once boasted itself as "The Tallest Building In The World."
He wore a red hoodie under a denim jacket and a cream knit cap to help guard the "Baby" singer from the impending New York winter.
Bieber took to the microphone and thanked the crowd for coming before he grabbed the switch the light up the top of the building in a brilliant red and green creation to ring in the holidays.