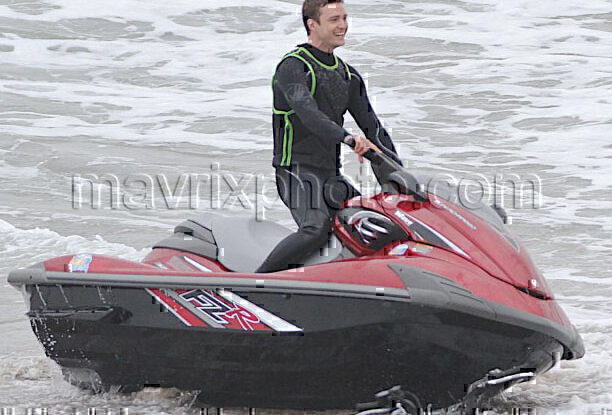 Justin Timberlake Jet Ski on Set
Thumbs up all around to adventurous Justin for taking to the ocean on a jet-ski yesterday to film scenes for his latest movie "Friends with Benefits" shooting on location in Malibu.
Justin made some waves and seemed very pleased as he zipped about in his wetsuit while co-stars Mila Kunis and Jenna Elfman watched on.
And it's really no wonder why the Grammy and Emmy Award winning singer and actor is all smiles. Justin has three films set for a 2011 release, including the comedy "Bad Teacher" co-starring ex-fling Cameron Diaz and "I'm.mortal" co-starring the beautiful Amanda Seyfried, plus his luxurious 74-hundred acre Memphis golf course Mirimichi has recently reopened after undergoing renovations.
Seems like there's no stopping this boy.