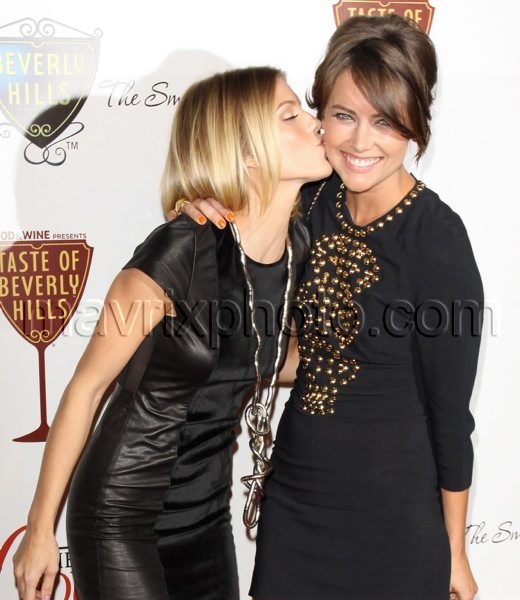 Kardashians Key to the Hills
Reality TV family the Kardashians, along with talk show host Larry King, were honored with a key to the city of Beverly Hills this week during a Food & Wine magazine's Taste of Beverly Hills event.
Sans busty Kim, the Kardashian family including Kourtney, beau Scott Disick, Kris and Bruce Jenner and the lesser seen siblings Rob and Kylie schmoozed at the party with Ryan Seacrest, Larry King and King's wife Shawn (who recently called off divorce proceedings) and their son Chance.
Also on hand was the young and beautiful cast of "90210", including AnnaLynne McCord who kissed and cuddled up to her co-stars Trevor Donovan and Jessica Stroup.
Long live the Hills!