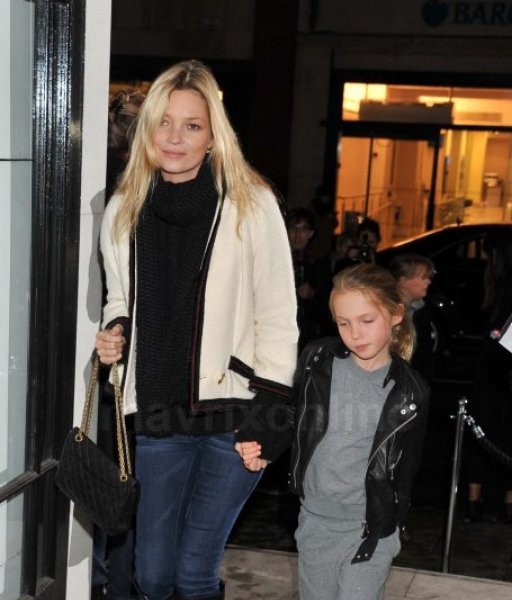 Kate Moss & Lila Grace Keep Things Casual At Stella McCartney's Holiday Party
Kate Moss is known for being one of the most effortlessly stylish super models out there, and it looks like the super model mom passed down her taste to her own daughter Lila Grace.
The two were spotted dressed down in London while attending fashion designer Stella McCartney's holiday Christmas Lighting party in her Brunton Street Boutique.
Moss wore a jeans tucked into knee-high Christian Loboutin boots with a black shirt and a cream and black coat while little Lila stuck with a palate of grey clothing including Ugg boots and a black leather jacket.
The twosome seemed at ease around the cameras but after a while the 37-year-old Moss excused her daughter and posed for photos for photographers, proving mother truly does know best.