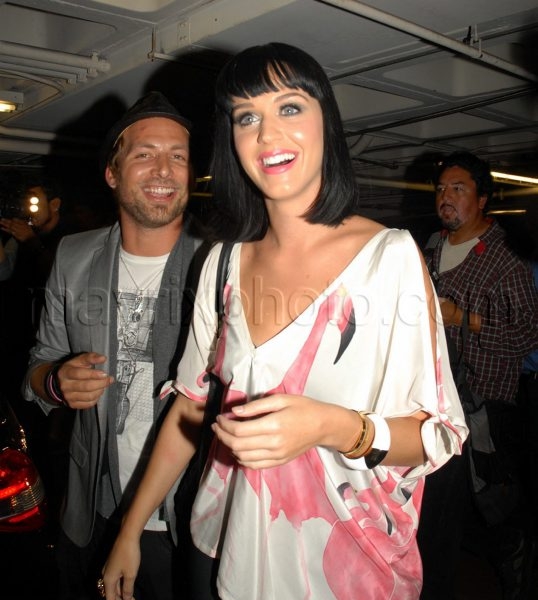 Who is That With Katy Perry?
Last night, Katy Perry hit up My House (the club in Hollywood, not literally my townhouse in Pittsburgh — although that would be pretty effin' sweet). She had some new dude with her…maybe a gentleman caller? Personally, I thought the dude from Gym Class Heroes was better looking, but at one point or another everyone goes "gutter diving". Still, he's not totally bad or anything.
In other news, I'm 94% sure that Katy got her shirt from my grandmother's closet. Gram bought a similar number when she was out vacationing in Florida in 1993. I'd recognize those flamingos anywhere!