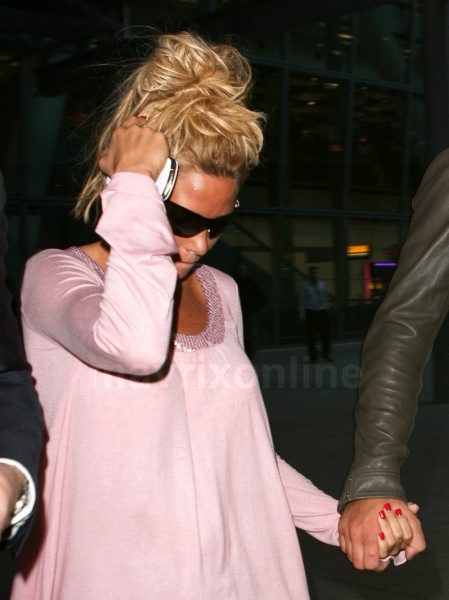 Katie Price Back in London
Holding hands with her beau Katie Price makes her way through Heathrow airport after her overnight flight from Argentina.
Katie, who was reportedly meeting beau Leandro Penna's family in Buenos Aires and checking out some business opportunities, kept close to her man while they navigated through the airport.
The model and reality TV star had only been in Buenos Aires for four days…hope you had fun in the sun while you were there Katie!