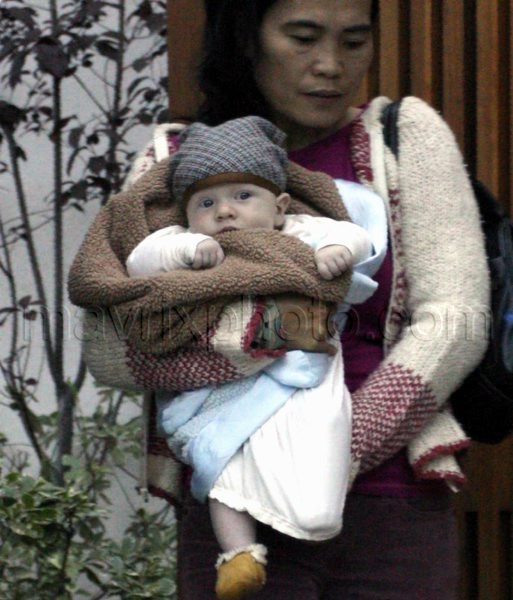 MavrixOnline Exclusive: Anne Heche and Baby Atlas
Anne Heche was caught by our photographers early yesterday morning as she was being picked up by a limo at a residence in Los Angeles.  Her nanny was also seen carrying her 3 month old son, Atlas Heche Tupper, to the car. As far as I know, these are the first photos of the baby (though I'm sure a somebody will let me know if they're not). Heche's Men In Trees co-star, James Tupper, was seen earlier walking Heche's son from a previous marriage, 7-year old Homer, to school.
Anne would get some major cool points in my book if she named her kid after Atlas Shrugged, but somehow I don't think that's where she got the name from. Regardless, that kid is ridiculously cute! I love his little booties, too.