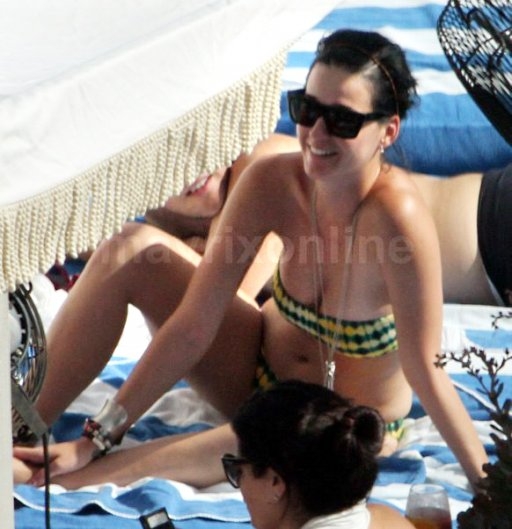 Katy Perry Hot Tie-Dye Bikini in Miami
Singer Katy Perry shows off her toned body in a two piece yellow tie-dye bikini as she soaks up the sun by a roof-top pool.
Katy spent several days relaxing with her sister and friends enjoying some downtime before continuing on with promotional duties for her 3D concert documentary film. The 27 year old pop star is currently in Brazil for the "Katy Perry: Part of Me" movie premiere.
What do you guys thinks of the rumored romance with John Mayer? True or false? But maybe the better question is would they make a good match?