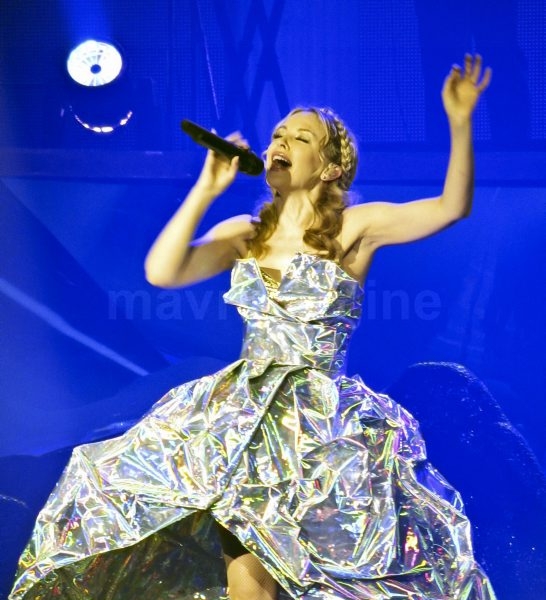 Kylie Minogue's Hot New Tour
Kylie Minogue opens her US tour with a sexy performance at the Agganis Arena at Boston University. The show featured numerous costume changes including a Greek goddess gown, a gold-sequined mini dress, a large iridescent silver dress and a huge fur jacket over short shorts as part of a 1960s-type theme, among others. Scenery included a Roman temple complete with an angel and chariot and a huge number of dancers, who themselves, had a number of eye-catching costumes.
The tour opened amid reports that her sister and "X-Factor" judge Dannii Minogue was rushed to the hospital on Saturday after doubling up in pain. According to the reports, Dannii was diagnosed with acute appendicitis and underwent surgery just two hours after admission. Because doctors acted so quickly, she was soon out of the woods but remained hospitalized until Wednesday for observation.