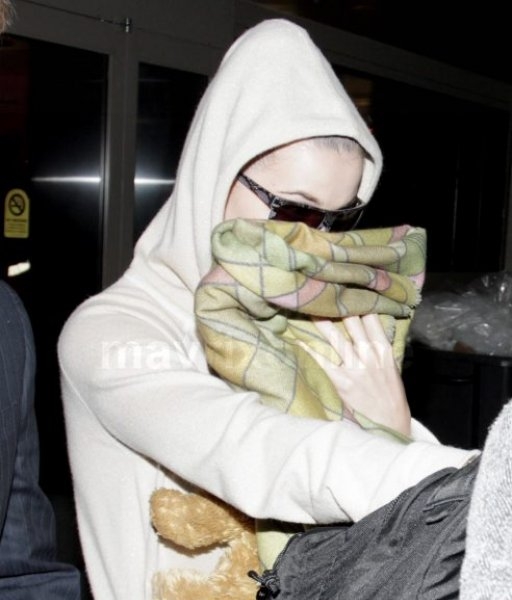 Katy Perry Wears A Pink Fleece Hoodie While Arriving At LAX From London
Single lady Katy Perry returns to Los Angeles after spending time in Europe including Paris & London, in pretty pink pajamas, a teddy bear and plaid pastel blanket.
Trying to look inconspicuous, the "Teenage Dream" singer dons a pair of big sunglasses that cover most of her face, but instead brought more attention to herself.
However, her cutest travel accessory is the teddy bear that she holds closely to her chest, perhaps a gift from a fan or her new paramour, male model Baptiste Giabiconi, whom she's rumored to be dating.
It's good to know Katy keeps things simple while traveling just like the rest of us!