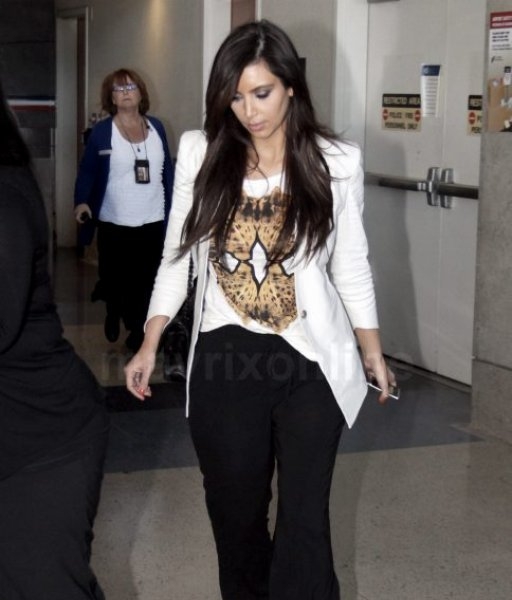 Kim Kardashian Arrives At LAX With Rumors Of Kanye West Romance Circulating
Reality TV star Kim Kardashian's divorce from basketball player Kris Humphries generated her the most buzz until rumors that the buxom model is dating hip hop mogul Kanye West.
Kardashian looked chic in a white architecturally structured blazer matched with a printed tee, loose black pants and black pumps as she attempted to avoid cameras.
The 31-year-old star of "Keeping Up With The Kardashians" avoided being grilled about the fact that she may be dating one-half of Watch The Throne rappers, Kanye West after being spotted leaving his TriBeCa apartment the morning after the two went to see The Hunger Games.
Kanye's new single "Theraflu" references his burgeoning love for Kardashian while making references to his ex, Amber Rose.