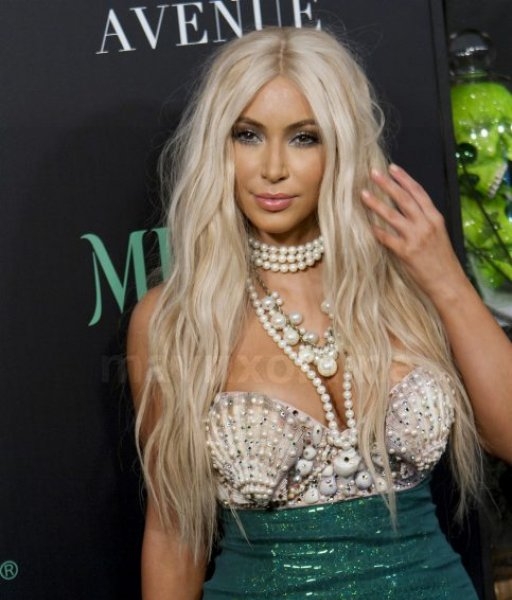 Kim Kardashian Mermaid Costume At Midori Halloween Party
Kim Kardashian and boyfriend Kanye West attend the 2nd Annual Midori Green Halloween Party in NYC which was held at Avenue.
Kim wore a sexy mermaid costume complete with a blonde wig while Kanye dressed as a sailor and waited in the sidelines while Kim walked the carpet. Kanye was seen taking photos of Kim while she posed for the media.
Also in attendance was 'Single Ladies' star La La Anthony wearing a sexy cat costume.