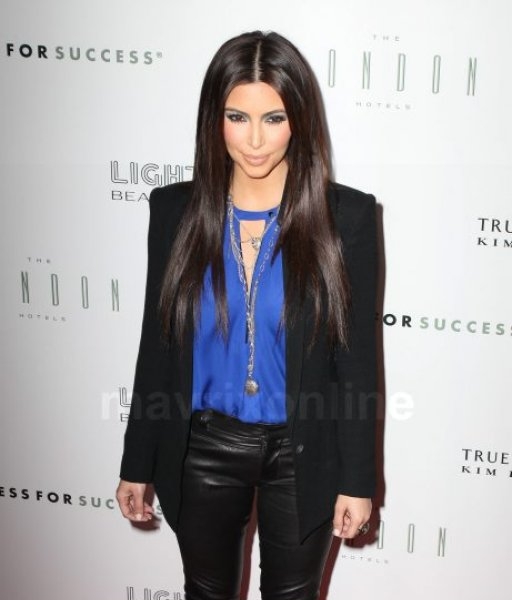 Kim Kardashian Poses For Photos On The True Reflections Fragrance Red Carpet Before Being Flour Bombed
31-year-old entrepreneur and reality star Kim Kardashian poses for photos on the red carpet of the launch of her new fragrance "True Reflections" before being flour bombed by a bystander at the London West Hollywood Hotel in Los Angeles.
After posing for photos with her mother, the "Keeping Up With The Kardashians" star stopped to answer some questions and engage in some interviews when an unidentified woman doused her with an entire bag of flour.
Following the incident Kardashian's team ushers her off the red carpet, but the fashionista later returned and joked about the incident, showing that she's a good sport.
Later, the woman accused with flour bombing Kardashian was seen in the custody of police, however, her identity has yet to be released.