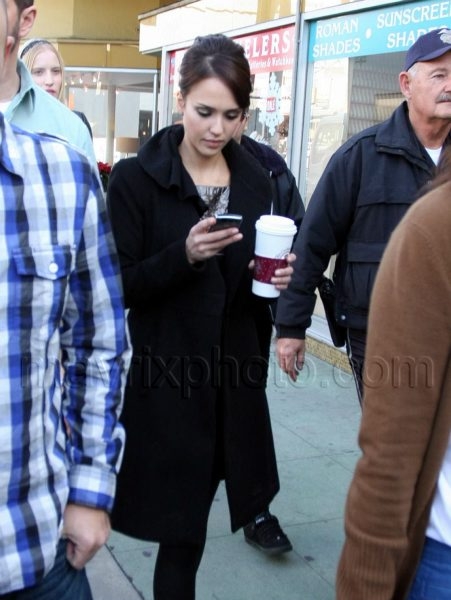 Jessica Alba Films a Revlon Commercial
Jessica Alba was hard at work yesterday, filming a new Revlon commercial in Los Angeles. Funny thing is, I think I have those exact same slippers, only in leopard print. $5.99 at Target — best deal EVER. I have two pair, just in case something happens and a slipper goes down or gets lost.
Anyway, Jessica looks as fabulous as ever. I can't wait for the ad campaign to roll out!