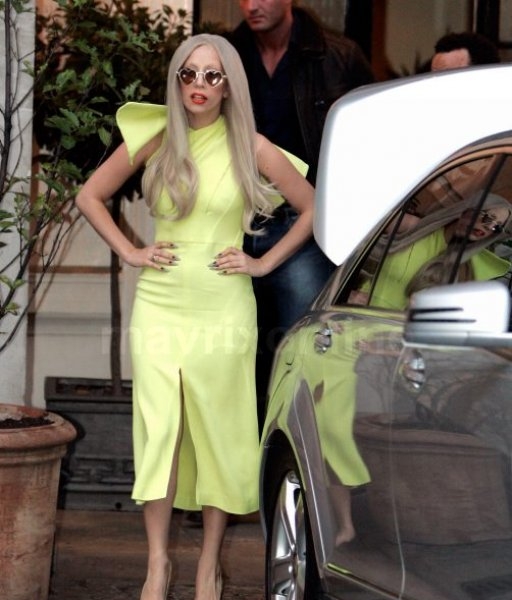 Lady Gaga Is Lovely In Lime Green Outside Her London Hotel
On the heels of her headless UK "X-Factor" performance of "Marry The Night" Lady Gaga's emerged from her London hotel to greet fans and photographers.
While ditching the crazy headless costume she wore on stage, Gaga opted for something a bit more practical, wearing a lime green shift dress with gold platform heels and heart shaped sunglasses.
However, the most striking thing about the whole look are her talon-like nails which could easily be used to fight off naysayers.
Like always, Gaga spent a significant amount of time posing for photos and signing autographs for her Little Monsters before getting into a car and being swept away to do wonderful Gagalicious things.