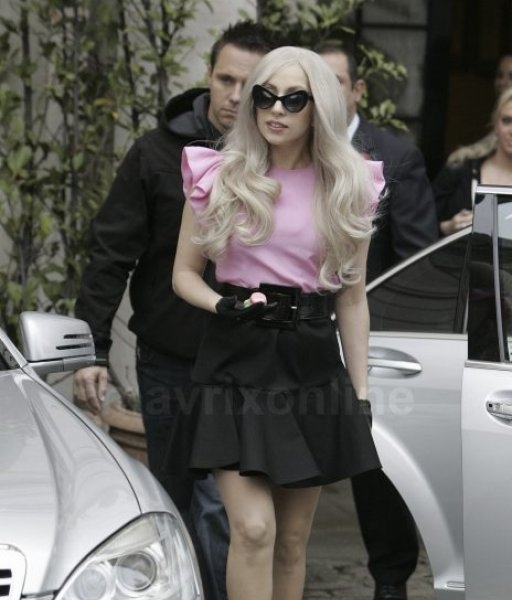 Lady Gaga Is A Pink Lady Leaving Her London Hotel
Lady Gaga's capability to transform herself into just about anything is one of the things that makes her so incredibly interesting.
While leaving her London hotel today, Gaga was chic and feminine in a bubblegum pink blouse and black tulip skirt and cat eyed sunglasses appearing as a posh couture lady of London and not the most famous woman in pop music.
Gaga is in town because she'll be performing on the "X Factor" finale and has recently won the International Pop Bambi award.
Additionally, she's preparing for the release of her latest music video, which she tweeted will be her longest video to date.