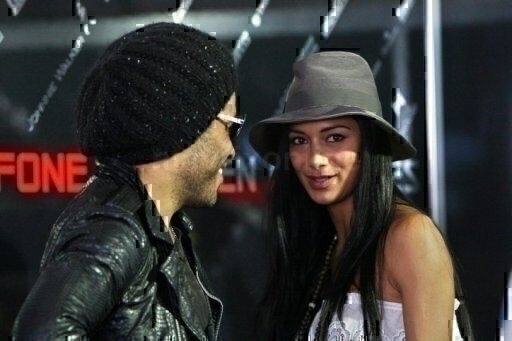 Lenny Kravitz & Nicole Scherzinger Ask Lewis Hamilton Are You Gonna Go My Way At Australian Grand Prix
Singers Lenny Kravitz & Nicole Scherzinger visit competitive F1 racer, Lewis Hamilton down under in Melbourne at the "Australian Formula One Grand Prix" in Albert Park.
It's no secret, Scherzinger and Hamilton have had an on-again off-again relationship, which has been back on in a big way since earlier this with Scherzinger visiting Hamilton, and the two looking quite cozy together.
However, Scherzinger could not keep Hamilton to herself the entire time, as international rock star and Hunger Games actor Lenny Kravitz also stopped by to chat up the F1 driver, even getting a personal tour of Hamilton's race car.
The trio pose for photos, while hanging out before Hamilton's second practice session before gearing up for the "Australian Formula One Grand Prix."