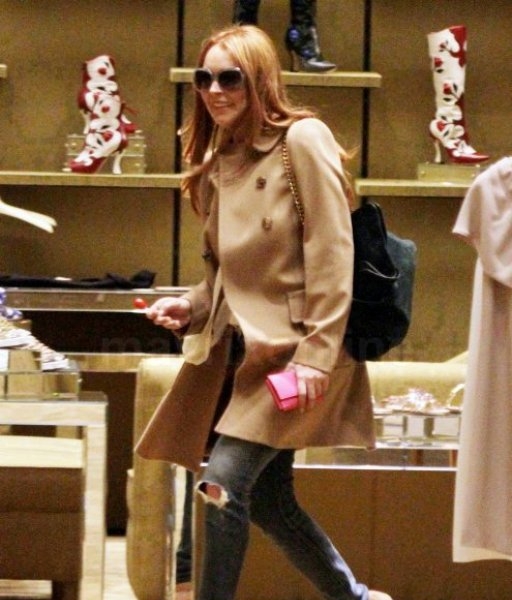 Lindsay Lohan Returns To Her Mean Girl Roots For Comeback
Everyone's favorite redhead, Lindsay Lohan, isn't messing around with her purported comeback, the actress appears in Beverly Hills with the red hair that made her famous.
Lohan spends the day shopping at Miu Miu in Beverly Hills, a brand which she has been the face of in the past, keeping things simple in a tan jacket and ripped jeans, looking fresh faced with very little makeup on.
Last week, Lohan hosted the iconic sketch comedy show, "Saturday Night Live" as a platinum blonde but after a trip to the salon this week, she's reemerged as the cute freckle faced redhead that made her famous.
Lindsay rose to fame as a redhead in her early hit films that included "The Parent Trap" and "Mean Girls."