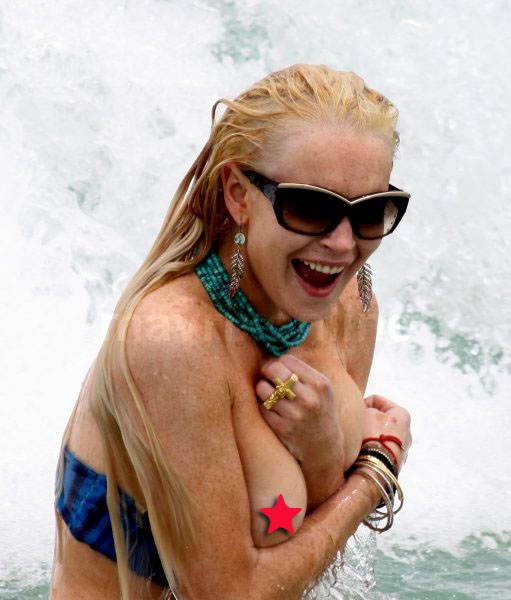 Lindsay Lohan Wardrobe Malfunction
Lindsay Lohan was enjoying an afternoon at the beach showing off her fab figure in a blue bikini and flashing a temporary "Blood" tattoo until and a rather naughty wave caught the unsuspecting Lindsay off her guard and dislodged her top.
Linds burst into laughter when she realized the wardrobe malfunction as she made a grab for her top to rearrange herself.
The actress is enjoying a few days off in Miami following a photo shoot and interview for Plum TV.