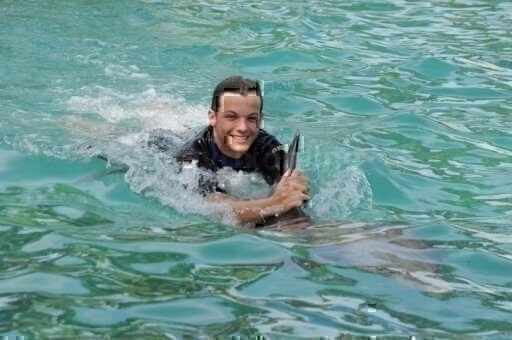 Louis Tomlinson Vacations at Miami Seaquarium
With One Direction scheduled to hit the road after their new single is released at the end of the month, singer Louis Tomlinson gets in some downtime while on vacation in Miami.
Tomlinson visited one of the top attractions in South Florida, the Miami Seaquarium, where he swam with dolphins, stingrays and a variety of other types of sea life in a controlled environment at the incredible facility.
Tomlinson was beaming from ear to ear during the encounters. Jealous? Well, you can have the same experiences for yourself, check out all the Seaquarium has to offer HERE.
Photos courtesy of Miami Seaquarium.