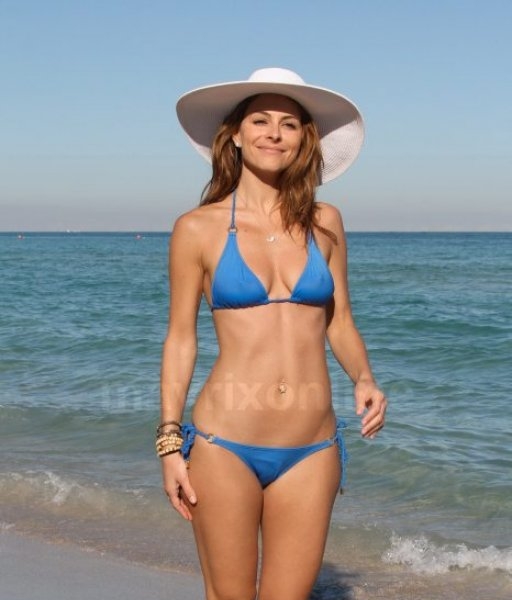 Maria Menounos & Kevin Undergaro Steal Kisses Pool Side At The Fountainebleau Hotel
EXTRA host and television personality Maria Menounos donned a stellar beach body while winding down the year on the beach at the luxurious Fountainbleau Miami Beach.
Menounos wore an itsy bitsy powder blue bikini that showed off all her best assets, however, her best accessory was boyfriend Kevin Undergaro.
The two held hands on the beach, after walking from the premiere hotel to the stars, the Fountainebleau Miami Beach, while walking along the beach proving that true love does conquer all, but a perfect body certainly doesn't hurt!
However, it seems the weather was not on par for the TV host who Tweeted:
Where is the sun?!!!! This is my last year in miami for new years eve if the weather doesn't cooperate!
Here's hoping for a brighter, sunnier new year for Menounos so that she'll return for more fun in the sun in Miami.