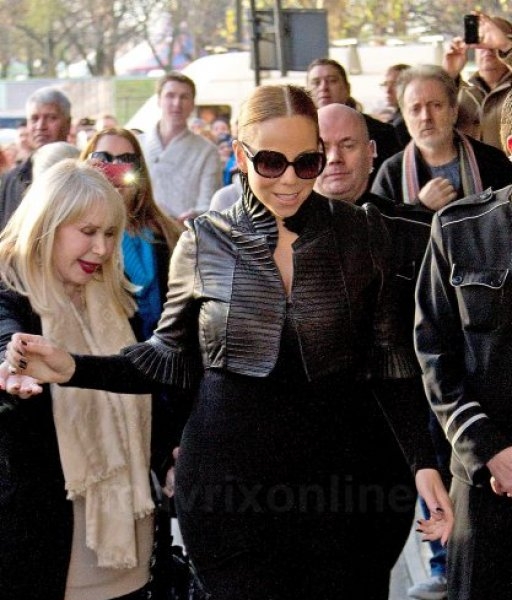 Mariah Carey Shows Off Banging Post Baby Body At Her London Hotel
Mariah Carey is no stranger to weight gain & loss, prior to meeting husband Nick Cannon and having babies, the "All I Want For Christmas" singer shed a bunch of weight, and looked fabulous.
Now that she's a mother, Mariah has once again fought the battle of the bulge, dropping her pregnancy weight and looking fantastic!
Mariah showed off her new figure by wearing a black mini dress with a leather bolero with tights and super sexy thigh high boots while walking into her London hotel.
She was in town to receive the 2011 Humanitarian Award at the Noble Gift Gala, this hot mama knows what's good for her and for society.