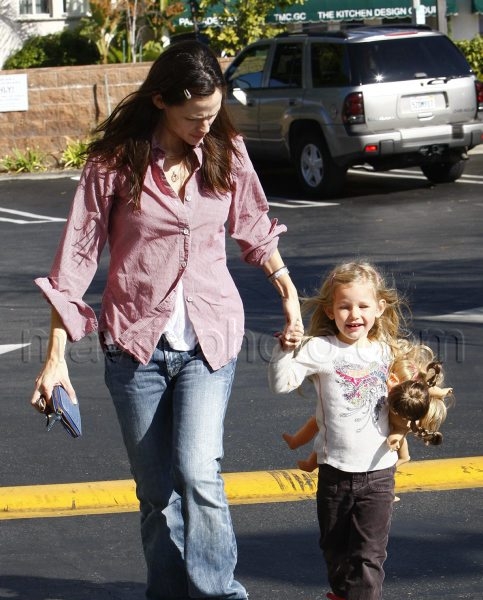 Jennifer Garner Should Hang Out with Gwen Stefani
Jennifer Garner was out and about with Violet (and her dolls!) yesterday, which makes me think that maybe she should have given Gwen Stefani a call. How could would it if Seraphina and Violet could play with Kingston and Zuma?
I love hands-on Hollywood moms!