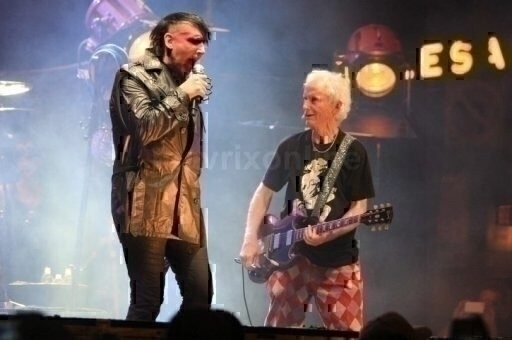 Marilyn Manson, The Doors, Bad Religion, Cherri Bomb Rocked At Annual SSMF
Marilyn Manson takes the stage at day three of the 5th Annual Sunset Street Music Festival in West Hollywood with special guests, Ray Manzarek & Robby Krieger of the the legendary band 'The Doors.'
The hugely successful music festival that closes down part of one of the most famous streets in LA seems to keep growing each year bringing out amazing bands to entertain the awesome crowds.
Other talented bands that hit one of the various stages were 'Bad Religion,' 'The Offspring,' the amazing all girl punk band, 'Cherri Bomb' and heavy metal band 'Black Label Society' among other greats.
If you missed the rocking festival this year then check out the highlights and get advance tickets for year's bigger and even better festival at www.sunsetstripmusicfestival.com.