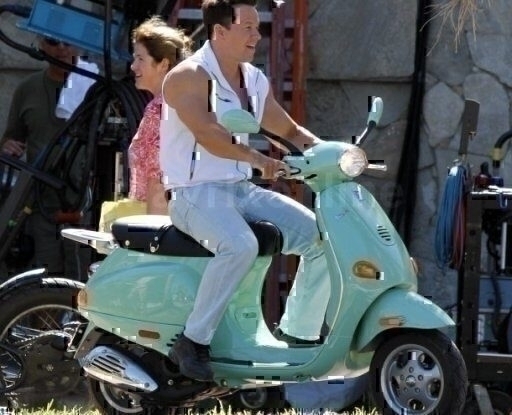 Mark Wahlberg Tests No Pain No Gain On Vespa In Miami
Mark Wahlberg took his sexy physique for a ride on a turquoise Vespa on the set of his new film No Pain No Gain with Dwayne "The Rock" Johnson in Miami.
The 40-year-old hunk flexed his muscles in tight, acid wash jeans and a sleeveless white vest that would make Don Johnson yearn for his Miami Vice days.
However, Wahlberg isn't the only stud on set, his co-stars Dwayne Johnson and Bar Paly also made a scene with their tantalizing taught bodies.
It looks like No Pain No Gain might be one film that could end up too hot to handle because of it's steamy stars!