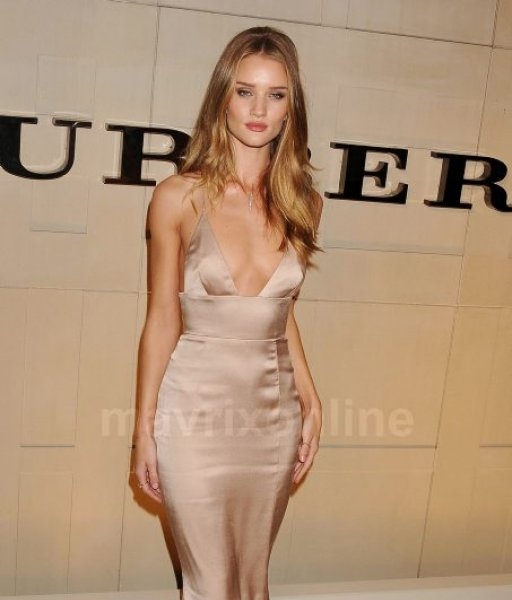 Model Rosie Huntington-Whiteley Attends The Launch Of Burberry Body In Beverly Hills
Gorgeous super model Rosie Huntington-Whietley sizzled in gold while attending the launch of Burberry's new scent "Burberry Body" in Beverly Hills.
Whiteley's form fitting, golden colored body con dress was a perfect choice for "Burberry Body" reminding everyone of the fragrance's title.
In addition to Whietely, Kate Bosworth, Mena Suvari, Serena Williams, Kate Mara, Rachel Zoe were also on hand to celebrate the launch of the new line and fragrance.
Although she's been the face of Victoria's Secret & Burberry previously, "Burberry Body" is Whiteley's first solo campaign as a model.