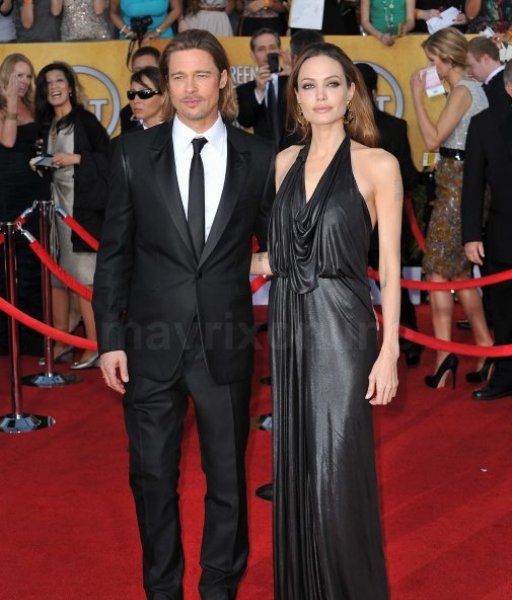 Everything Was Moneyball For Brad Pitt, Angelina Jolie & George Clooney At The 2012 SAG Awards
Hollywood's hottest unmarried couple, Brad Pitt & Angelina Jolie took the spotlight at the 2012 Screen Actors Guild Awards show held at the Shrine Auditorium in Los Angeles.
The sexy twosome revealed that they planned to stand firm on their decision to stay unmarried until all people could marry, regardless of their sexual preference.
Brad's pal, George Clooney didn't seem any closer to getting married himself. The notorious bachelor was accompanied by girlfriend "Dancing With The Stars" alum Stacy Keibler.
Do you think the couples got together after the awards show and talked about their perspective relationships? I bet that be one of the most interesting conversations in Tinseltown!