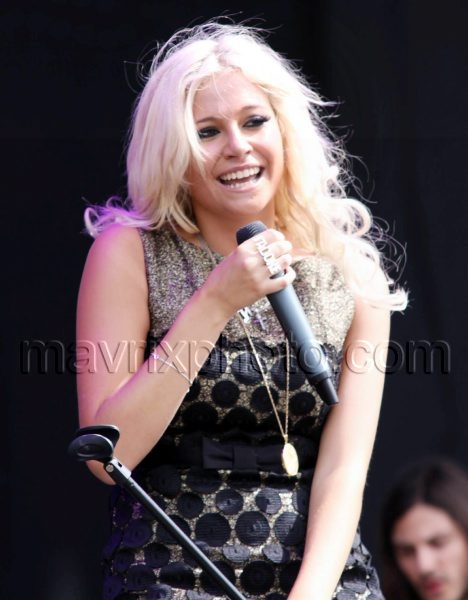 Pixie Lott Retro at V Festival
On day two of the rockin' V Festival pop star Pixie Lott took to the V Stage at Hylands Park in Chelmsford, England to wow the crowd with her super sixties style and pop tunes.
Pixie was so excited for the event she even posted to her Twitter account, "V FEST CHELMSFORD TODAY CAN'T WAIT! AGAGAG i wanna see your banners whiskers and catfacees yesterday was amazing thankyou so much :O xox".
Although all the excitement in the world doesn't change the fact that high heels can be painful, something 19-year-old Pixie wouldn't stand for.
In between songs the 'Turn It Up' singer let the V Fest revelers know about it saying her feet hurt before taking off her stylish studded stiletto boots. She also seemed to be giving Taylor Momsen a run for her money in the stockings stakes!