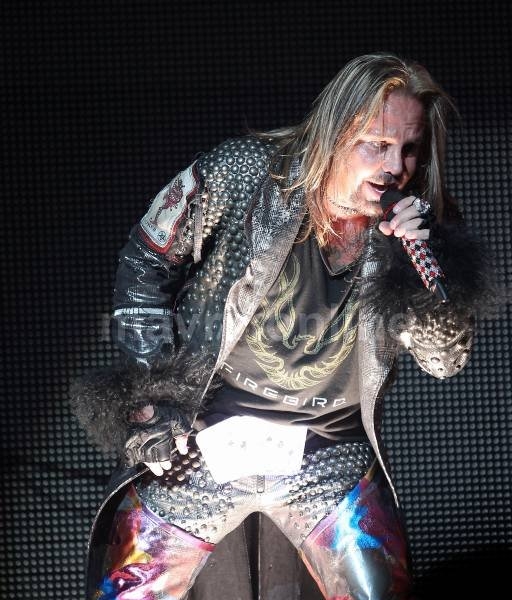 Motley Crue Enter Las Vegas Residency At Hard Rock Hotel With Girls, Girls, Girls
Hair-metal rockers Mötley Crüe brought a rock 'n roll invasion to Las Vegas at the Hard Rock Hotel & Casino with the inception of their residency at The Joint.
In addition to kicking off their residency at the Hard Rock Hotel & Casino, the band was honored with the day being celebrated as "Mötley Crüe Day" marking the exceptional success of one of the biggest bands in rock history.
Lead singer, Vince Neil pulled out all the stops to celebrate "Mötley Crüe Day" with the bands loyal fans who were on hand for the monumental occasion.
The bands interactive, high budget show will allure and please super fans, as well as, any fan of music looking for a rockin' way to spend an evening in Sin City!