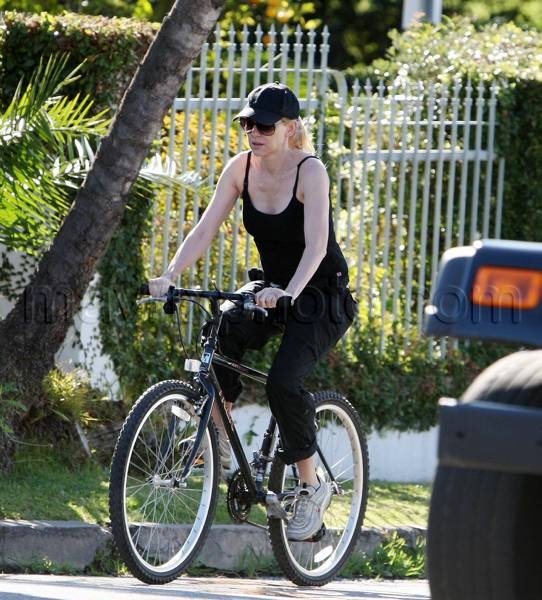 Naomi Watts Family Bike Ride
Australian actress Naomi Watts and husband Liev Schriber take a family bicycle ride through their neighborhood on Saturday afternoon.  Watts looked in great shape just one month after giving birth to their second son Samuel Kai Schreiber in December.
In a recent interview said she is suffering from what she is calling "a lactose lobotomy" while breast-feeding her new infant son.  "I knew that everyone goes through a monumental sleep deprivation," Watts said about motherhood during interviews for her new movie The International, "but you can never prepare for that. It's brutal.  "The biggest surprise is that I cannot remember anything. I call it a lactose lobotomy. I literally have lost half my brain. I don't know when it's coming back. Actually, it was halved and halved again." With two young sons, the 40 year old Watts said that she is struggling to manage her career and the demands of family.  "I'm still trying to figure it out. This film, The International, is the only film I've done since I've become a mom. So I think it's going to be an endless struggle. Your family is something that you always have to put first.
Clive Owen stars opposite her in their latest movie The International.