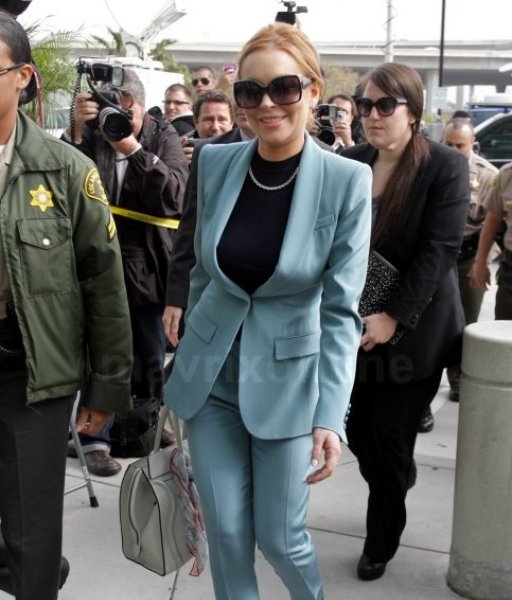 Lindsay Lohan Arrives At Los Angeles Superior Court For Final Probation Hearing
Lindsay Lohan returned to Los Angeles Superior Court this morning for what is speculated will be her final probation hearing issued from her back-to-back DUI arrests in 2007.
The actress and model was the picture of maturity and stability, showing up to court on time with her famous red hair pulled back into a smooth ponytail and wearing a smart cornflour blue suit.
Yesterday, Lohan completed the final hours of court mandatory community service at the LA Morgue, in addition to all the other requirements, which lead to her release, thereby terminating Lohan's 2007 double-DUI case and changing to non-reporting probation for the 2011 shoplifting conviction.
This is the first time in four and a half years that Lohan has been free from court supervision, let's hope she keeps up the good work!