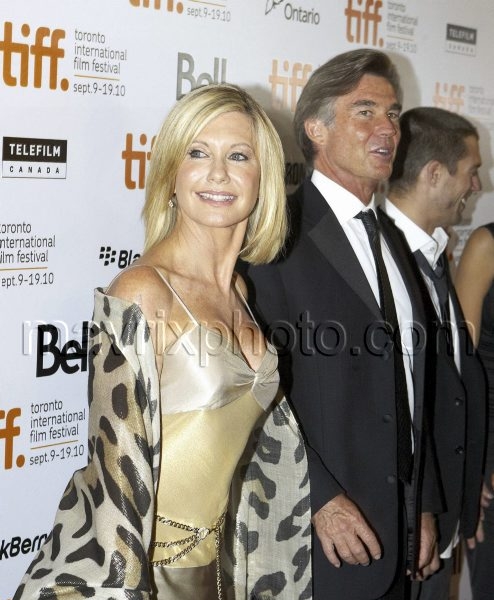 Neutron Bomb at 62
The frustratingly Eternally youthful Olivia Newton John poses with husband John Easterling and daughter Chloe Lattanzi at the premiere gala screening of "Score: A Hockey Musical" at the Toronto International Film Festival.
People always say "I wish I looked like that at her age"…………well I don't because I'm a bloke!! But it's certainly something for you ladies to aspire to!
For those of you too young to understand the fuss, get yer 80's on with Livvy here.