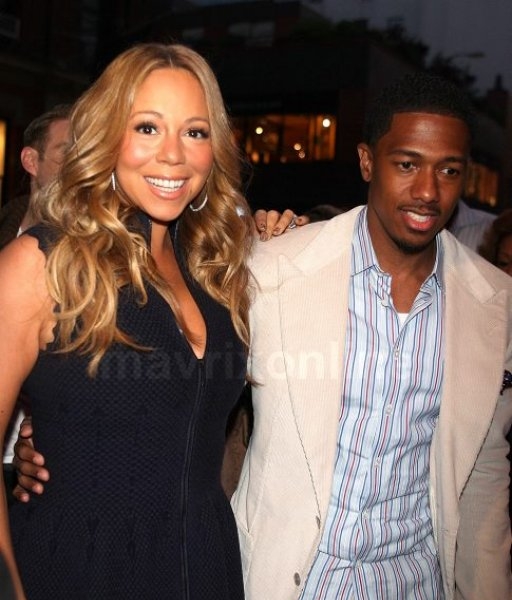 Nick Cannon & Mariah Carey Are Charitable On Their Way To Project Canvas Charity Event
Happy couple Mariah Carey and Nick Cannon looked super in love as they held each other while exiting their Manhattan apartment on the way to the Project Canvas Charity Event.
Sexy Mariah showed off her fantastic post baby curves in a super sultry deep purple mini dress, which the "Vision Of Love" singer paired with black strappy heels.
Cannon, who also hosted the event, wore a cream suit and super sick looking, one-of-a-kind kicks, which go along with the theme of the charity.
Project Canvas provides people with the ability to customize their sneakers anyway they like in order to highlight the importance of the individual and spark creativity.