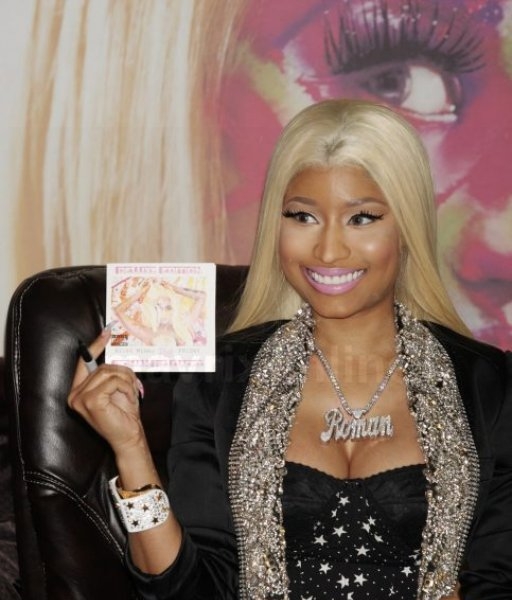 Nicki Minaj Gets Roman's Revenge At NYC Album Signing
Hip hops latest female face, Nicki Minaj, misplaces her pants while attending a signing of her latest album Pink Friday Roman Reloaded at the Best Buy in New York City.
Nicki inhibited one of her many alter egos, covering her bright pink hair with a long blonde super straight wig which cascaded around her like a robe.
She complemented her look with a star printed corset and black tights, pairing both with leopard print heels and a blinged out tuxedo style coat.
However, the biggest nod to her alter ego was the insane diamond necklace the pop star wore, which spelled out "Roman," which is the first name of Roman Zolanski, one of her most notable second self.