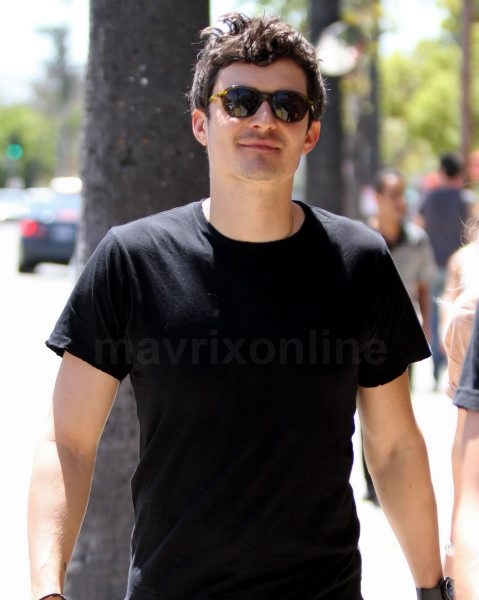 Orlando Bloom Lunch At Alcove Cafe
Orlando Bloom looks handsome and happy as he leaves lunch with pals at the Alcove Cafe & Bakery in LA earlier today.
Now, is it me or does fatherhood TOTALLY agree with Orlando? (Can you tell we have a slight crush?)
I just heard today that Orlando named his first-born after Flynn after his late grandmother…. kind of!
During an interview he said: "I was convinced we were going to have a girl. Because my grandmother actually passed when Flynn was conceived and she was really dear to my heart. Evelyn was my grandmother, on my father's side… I was thinking Evelyn. We're going to have a girl, it's going to be called Evelyn. And it was a boy. And so Flynn! Evelyn, Flynn. Flynn, Evelyn."