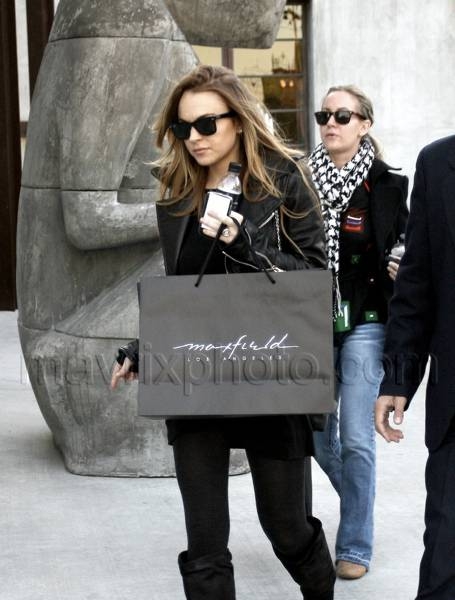 Lindsay Lohan Loves Her Some Maxfield
Lindsay Lohan was out shopping yesterday (guess Eva Longoria wasn't the only one), and she carted around a Maxfield bag for everyone to see. Wonder if she got paid (either in cash or in excellent free stuff) to do it?
I was listening to Sirius earlier today, and one of her costars from that Labor Pains movie she just filmed was talking about her behavior on set. He expected her to be all unruly and whatnot (remember the nasty note the director of Georgia Rule sent her?), but he claimed she was rather tame. Maybe she's turned over a new leaf?