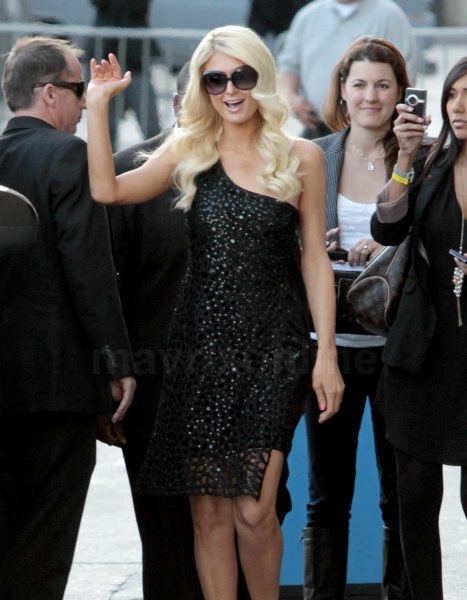 Paris Hilton – Jimmy Kimmel
Paris Hilton looks stunning in a black sequined dress as she arrives at the "Jimmy Kimmel Live" studios. Hilton took time to sign autographs for fans, including a large painting one did of her.
The heiress is back on our TV screens in her new reality series "The World According to Paris".