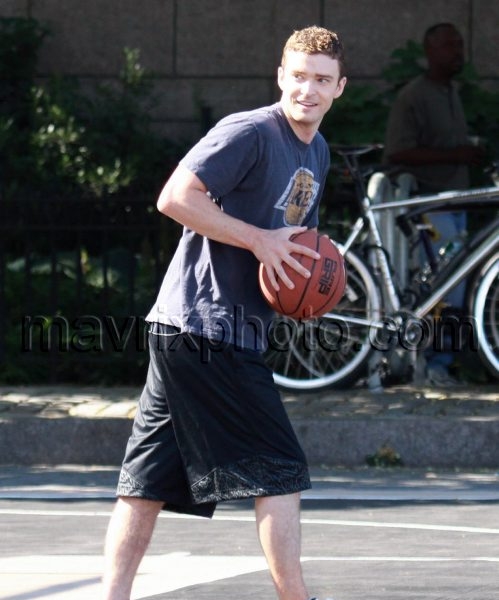 Justin Timberlake's Got Game
On the set of his latest film "Friends with Benefits" pop singer turned actor Justin Timberlake hit a New York City basketball court to shoot some more scenes for the romantic comedy.
With his girlfriend actress Jessica Biel away in London promoting "The A-Team" it seems Justin is keeping busy (professionally of course!) with his movie that co-stars beautiful "That 70's Show" actress Mila Kunis.
Surely though Justin's foothold in the music industry is far from over as his name has reportedly been tossed around for consideration as a replacement for Simon Cowell on the music talent show "American Idol".