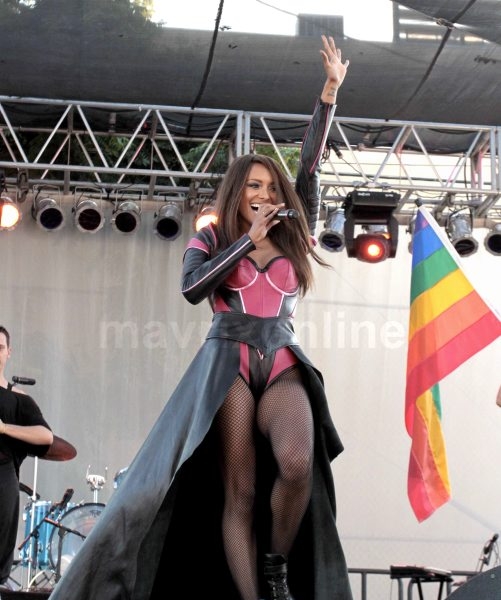 LA PRIDE 2011
Kat Graham put on a fantastic performance this weekend at the 2011 LA Pride in West Hollywood, donning a black and pink sexy outfit, she got the crowd going for the annual festival and parade, now in it's 41st year.
LA PRIDE is cornerstone for the LGBT in California and around the world promoting equality and understanding and of course lots of fun.
The 3 day event draws over 400,000 spectators to its route along iconic Santa Monica Boulevard with up to 3-million more viewing online and on television.
The coveted spot of Grand Marshall this year went to the multi-talented and super-fabulous Johnny Weir. Other Grand Marshals have included the likes of Anna Nicole Smith and Kelly Osbourne.
Next year I vote for Gaga.. who's with me?