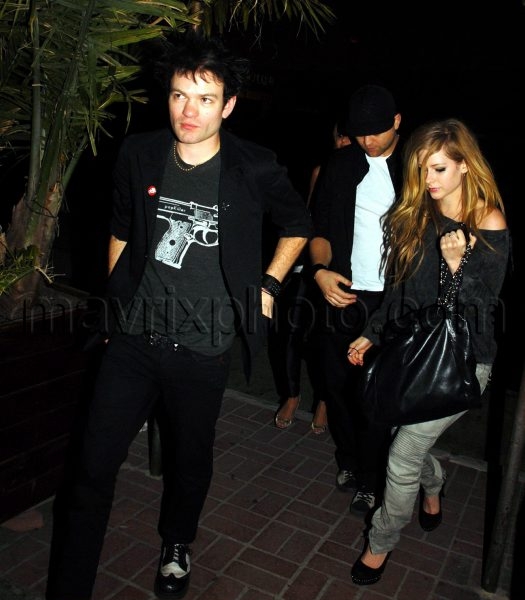 Are Deryck Whibley and Avril Lavigne Back Together?
Deryck Whibley celebrated his big 30th birthday last night at Madeos, and it looks like he might be working things out with his estranged wife, Avril Lavigne. Avril filed for divorce back in October of last year, citing the tried and true "irreconcilable differences". I like them as a couple, so I'm totally pulling for the two of them to reunite.
In semi-related news, LOVE her hair color! It's blond, but not too blond. A nice change from the norm, for sure.