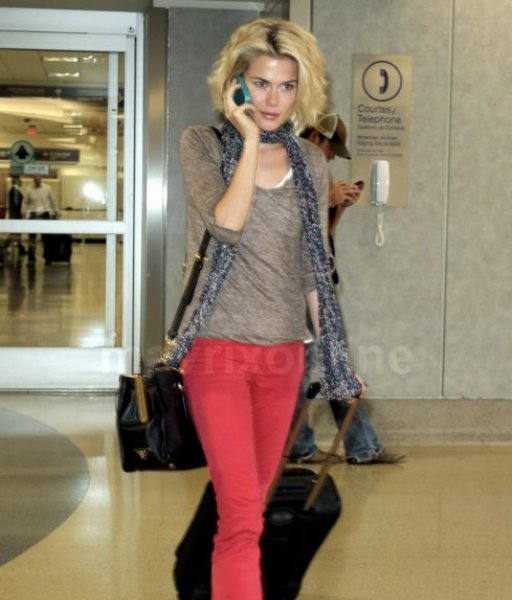 Rachael Taylor All Smiles At LAX Despite 'Charlie's Angels' Cancellation
Actress Rachael Taylor looked on the bright side, flashing her pearly whites and chatting on her cellphone at LAX despite the fact that her show "Charlie's Angels" had been cancelled after only four episodes.
Taylor was a picture of comfort, wearing bright pink jeans, a grey top, red converse and a blue scarf in a hip, fun way.
In the month that "Charlie's Angels" was on the air it managed to lose 3 million viewers, however, fans of the show can catch the final four episodes before the show is removed from the network entirely.
This was ABC's first show cancellation this season.