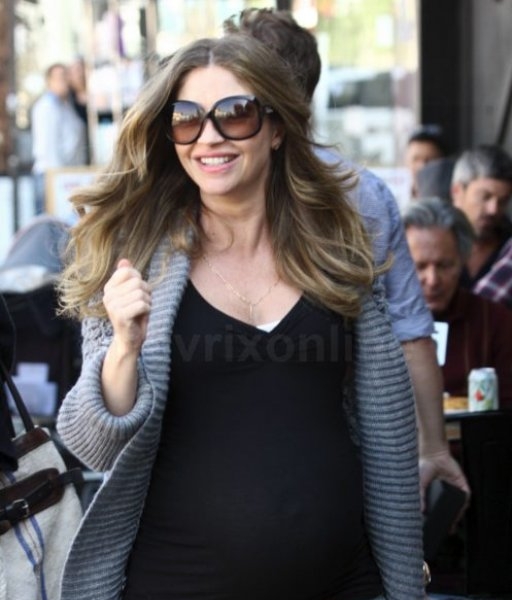 Rebecca Gayheart Proudly Poses With Growing Baby Bump Shopping In LA
The former face of Noxzema, Rebecca Gayheart's skin glowing even more than usual, as the actress is toting around a baby belly while shopping in Los Angeles.
Gayheart spent the afternoon shopping with friends, looking happy and content to be out and about.
Her 18-month-old daughter with husband Grey's Anatomy actor Eric Dane wasn't in tow, but it's likely she may have been spending the day with daddy.
Like lots of women in Hollywood, Rebecca maintains her ability to be stylish and pregnant, wearing grey skinny jeans, a black top and a chunky grey sweater to tie the whole look together.