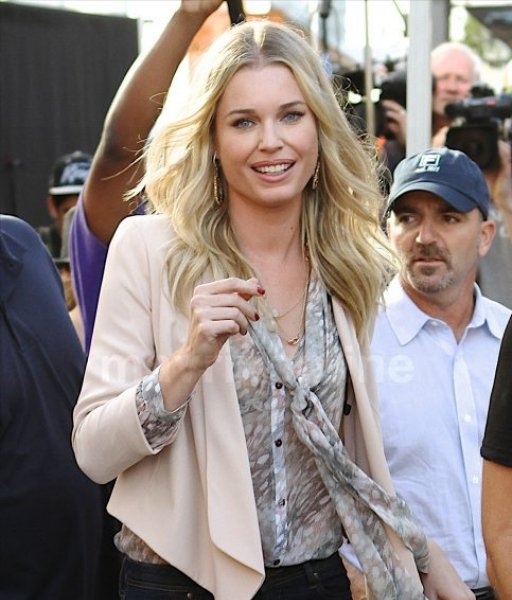 Rebecca Romijn Talks Post Baby Weight Loss Struggle To Reach Weight Loss Goal
Super model and actress Rebecca Romijn visits The Grove in Los Angeles where she spoke with Extra's Maria Menounos about her post baby weight loss.
Now that Romijn has her baby body back, she's obviously happy to flaunt it, the former X-Men star wowed in skinny jeans, a flowy grey top and creamy coverup.
Romijn says she struggled with getting back down to her pre-baby weight, because she got "lazy" with her eating habits.
Romijn, who is married to actor Jerry O'Connell, had twin daughters, Dolly and Charlie in December of 2008, but it has taken her the three years since the children were born to shed the pounds.
Things came to a breaking point when Romijn realized that her two small children were eating fast food.
In order to finally get down to the weight she likes to be at Romijn made some very drastic changes to her own diet including the elimination of starch, dairy and sugar from her diet for the last few months.