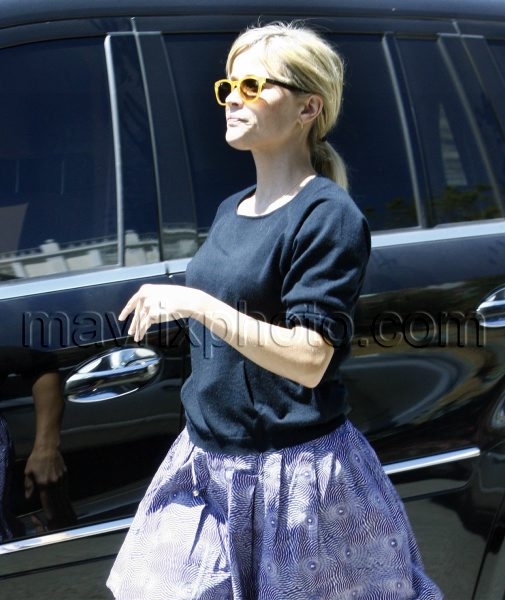 Reese Witherspoon Visits Ex
Hollywood sweetheart Reese Witherspoon donned a cute cotton patterned skirt and a casual sweatshirt to visit her ex-hubby Ryan Phillippe yesterday afternoon.
Oscar winner Reese is known to have a good relationship with the father of her two children, Ava and Deacon, and it seems it's true because she looked happy as ever.
With a new romantic comedy "How Do You Know" co-starring Paul Rudd hitting theaters this fall, handsome boyfriend Jim Toth on her arm and five flicks in development 34-year-old Reese seems to have it all!