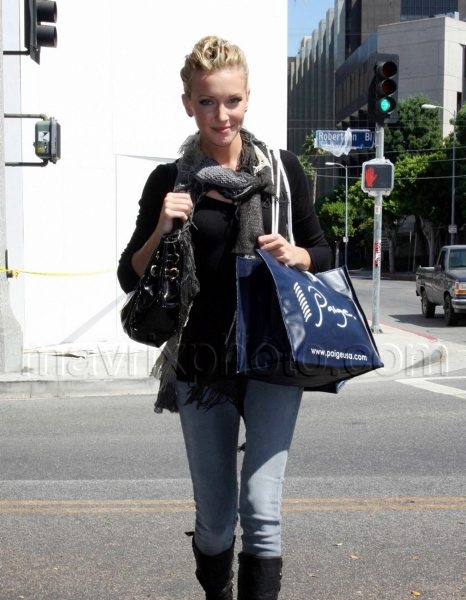 Katie Cassidy Gets Her Shop On
In case you don't know who Katie Cassidy is, you should pay attention. This girl is about to be huge. Making her debut on the MavrixOnline blog for shopping on Robertson, Katie is the daughter of David Cassidy, the feather-haired heartthrob of way back in the day.
Katie is one of the stars of the new Melrose Place. She must be remake queen, because she's also in the new version of Nightmare on Elmstreet. The original movie launched Johnny Depp's career — maybe she'll have the same luck?