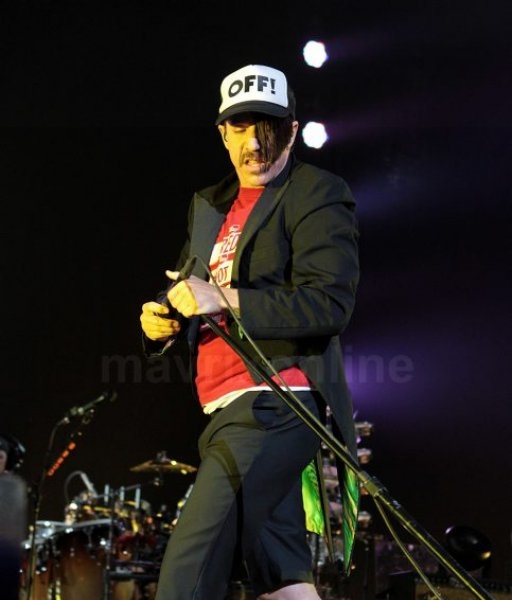 RHCP Are Red Hot At The PNC Arena In Raleigh North Carolina
Alternative rock band Red Hot Chili Peppers celebrated nearly thirty years as a band when they took the stage at the PNC Arena in Raleigh, North Carolina.
Lead singer Anthony Keidis wore a pair of pants where one leg was cut into shorts showing off a red tube sock which matched his red RHCP t-shirt.
The band rocked the sold out show, wowing fans with a five song encore, which included their hits: "Chad & Mauro Jam", "Can't Stop," "Meet Me at the Corner," "Give It Away," and "Final Jam."
The twenty song set was a homage to three decades of making music and performing for fans all over the globe. I'm With You is the bands 10th studio album and was released in 2011.