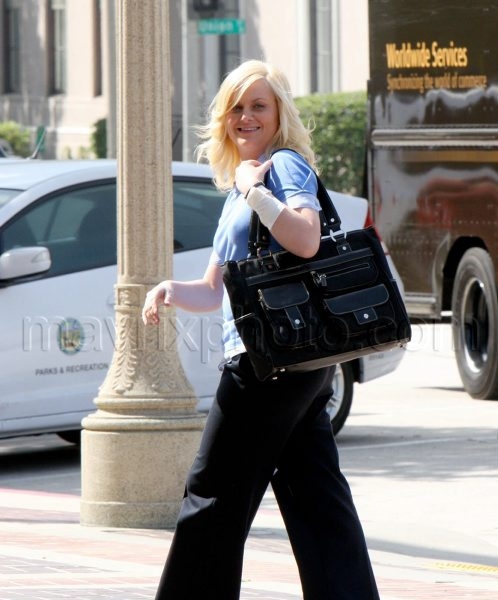 I Want to Hang Out With Amy Poehler
Amy Poehler seems like a really cool chick. You know the type: the kind of girl who can drink everyone under the table (and then dance on it, before the bouncer drags her off), but is also crazy smart and funny. It also helps that she's really friggin' adorable, even though she just gave birth about five minutes ago.
Here she is in Pasadena, filming scenes for her new sitcom Parks and Recreation. The new show airs later this year and is about abstract antics of an Indiana town's public officials as they pursue random projects to make their city a better place.