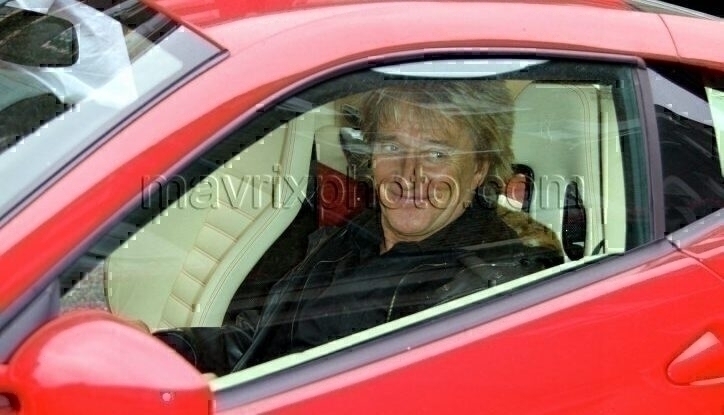 Rod Still Rocking
Rod Stewart, despite wearing a cast on his foot and being 65 is still rocking with the best of them.
The handsome singer, who still sets millions of hearts fluttering with his raspy voice, was out and about in London a sleek brand- new red Ferrari and is also prepping to be a dad again come the new year.
Rod and wife Penny recently spoke their trouble conceiving this time around and attributed the problems to the high levels of mercury in his Penny's blood due to her high fish diet. Obviously that problem got fixed as the couple are now looking forward to the upcoming addition to the family…which will be baby number 8 for Rod!