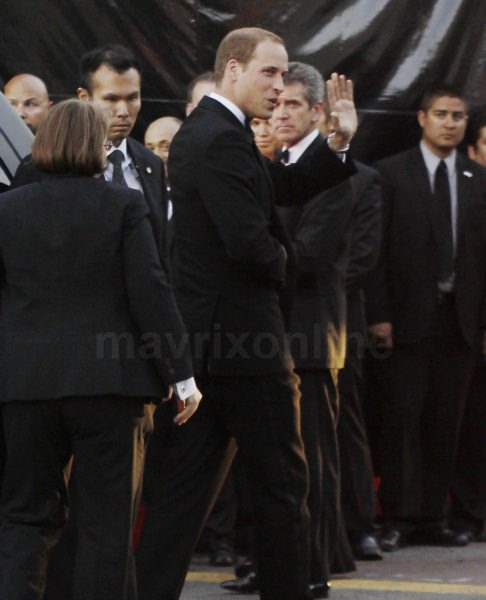 Prince William In Tinseltown
The Duke and Duchess of Cambridge have taken over Tinseltown and everyone who is anyone in Hollywood was out last night to meet the royal couple at the Bafta Brits To Watch event in LA.
There were so many lovely dresses it was like Oscar night! Jennifer Lopez absolutely dazzled in a forest green cutaway dress. Anna Kournkinova was another celeb who opted for green. Jennifer Garner wore a fab royal blue gown and Terri Seymour looked lovely in gold.
The royal couple have been making the rounds in California fresh from their Canadian tour, meeting and greeting and making their way into the hearts of the American public.