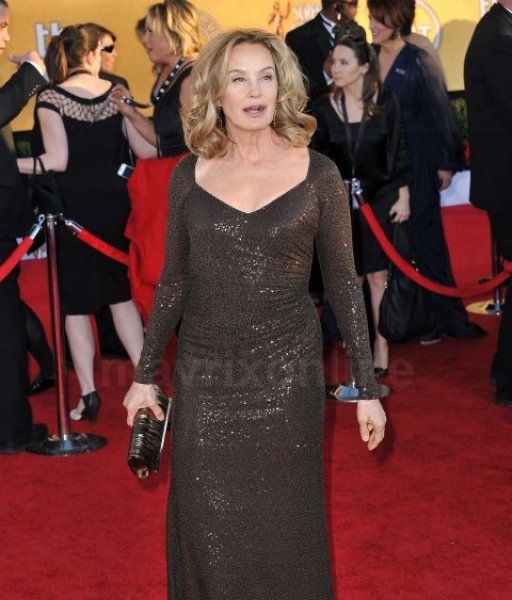 Ryan Murphy Confirms American Horror Story Will Bring Back Jessica Lange For Season 2
American Horror Story fans have been worried ever since it was announced that season 2 of the show would incorporate a new house with a new family and set of actors, but today co-creator Ryan Murphy confirmed that Jessica Lange would return for the second season of the show.
Jessica Lange's portrayal of antagonist Constance Langdon not only garnished her a faithful fan following, but also helped her snag both a a Golden Globe AND a SAG award.
It's not yet clear how her character will be brought back and in what capacity she'll be used during the second season, but fans can now rest assured that Constance Langdon's chilling presence will not be going anywhere.
Now we just need to see if the love story between Constance's son Tate and Violet, another fan favorite will return during the second season. Here's to hoping.